Fateful Choices: The Flight Not Taken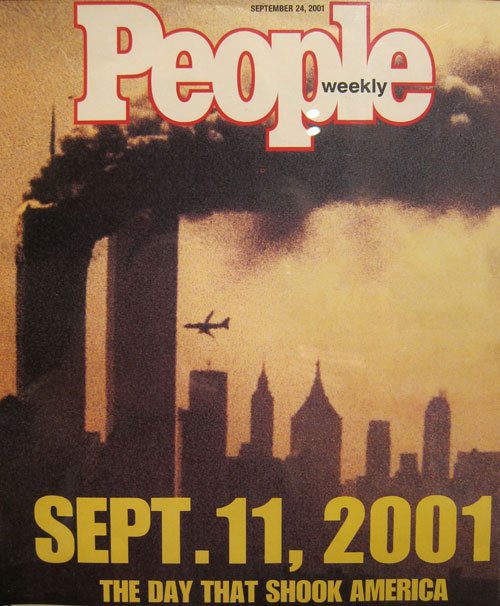 Where were you on the morning of September 11, 2001? Most of the world was transfixed in front of their televisions and remained so for the next several days as shock and horror dominated our lives. My family found themselves caught up in the unfolding drama from a front row seat and consider themselves blessed by the seemingly random choices made in the hours preceding the tragedy. Scheduled to leave New York from JFK to Los Angeles on September 10, 2001 aboard American Airlines flight 133, successive delays provided a grueling 8 hour wait on the airport tarmac and created a departure the following day, September 11th. Weather disturbances followed by a medical emergency in which a passenger suffered a heart attack, and finally as we were ready to taxi into position but the aircraft was called back as the crew had exceeded its maximum hours per shift as prescribed by federal law.
As a result of my surgical schedule for the following day in Los Angeles, I began the process of securing the first available flight from JFK to LAX on September 11, 2001. Using my cell phone while still aboard flight 133 on the runway, I was able to obtain the last 5 seats on American flight 210 leaving JFK at 7 am. This turned out to be a fateful choice. Had I not finalized these reservations and waited until we returned to the gate, we would have been booked on the 9 am flight to LA. The 9 am flight never left the ground. A dramatic and well-documented and publicized disturbance unfolded inside that plane. Four Middle Eastern male passengers began exhibiting strange behavior prompting a security alert. Although the men left the plane, they were later apprehended and determined to be part of the terrorist group whose intention was to use the 9 o'clock flight as another deadly missile.
Our 7 am flight took off uneventfully, however, approximately 2 1/2 hours later in midair we were surprised by an announcement from the cockpit informing all passengers that the plane was about to make an emergency landing. His voice seemed filled with uncertainty. The pilot told us that the emergency was not associated with our flight but all aircraft in flight over US airspace were ordered immediately grounded. In over 20 years of experience he had never participated in anything like what was happening at this moment. A flight attendant with similar tenure in the sky remarked that he had never witnessed a pilot utilize the codes enabling secure ground communication. An attorney sitting across the aisle from me used his credit card to access the phone attached to the plane's seat back and called a friend to let him know of his delay. The friend informed him that a plane had just crashed into the World Trade Center. He seemed troubled although conceding that his friend was quite a practical joker.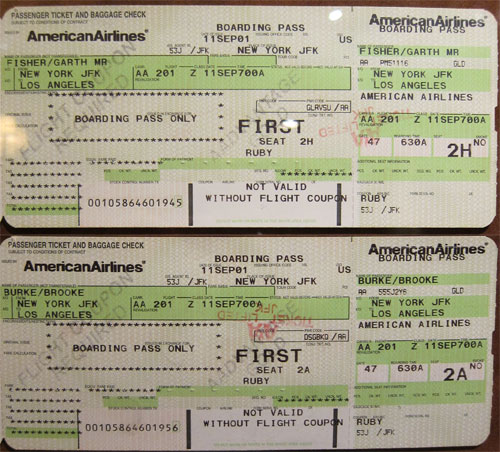 In 5 dramatic minutes unlike any I have ever experienced our plane dropped from 35,000 feet to the runway to Kansas City. Immediately upon exiting the plane we were jostled by crowds of press and photographers. Joining stunned passengers we stood transfixed in front of television monitors watching in horror the unfolding tragedy in New York. The demand for ground transportation and rental vehicles was overwhelming, and with all flights grounded the situation was compounded. I immediately called my friends and staff in Los Angeles to enlist their help. The relief was immediate as most everyone associated with my practice knew we were leaving on an early American flight from NY to LA. With no way to determine our fate, they were fearful that we had been aboard the ill-fated LA-bound plane that was commandeered into the World Trade Center. Through the incredible efforts of my friends at home (Bonnie Zabel, Dr. Lawrence Reich, Tiffany Holiday, and others who collectively worked the phones) we were able to obtain a Chevy Tahoe big enough for all of us. The Chevy was at a rental agency 220 miles from the Kansas City airport in the geographical center of the continental United States, Salina, Kansas. We were able to secure one of the last available limousines and for a premium price and 4 cramped hours later we finally reached Salina. Prevailing on the unique situation all systems were experiencing, Enterprise Car Rental waived their policy on one-way rentals with some additional assistance from another premium fee and we were off in the great Midwest.
We then drove for 2 days across deserted American highways following the drama on the radio and with frequent cell phone calls to friends. Hotel rooms were nonexistent, however, with the stroke of incredible luck we secured a night's lodging in Eagle, Colorado before safely arriving home. Of course Eagle had yet to become the center of another drama yet to unfold. Within a moment, and as a result of choices made or not made, our lives could have been very different. If we had not secured those seats on the 7 am flight and instead had been passengers on the 9 am flight and the flight had taken off…
Garth Fisher, Brooke Burke, Neriah Fisher, Milu and Sergio Marquez all shared those fateful choices and all will never forget their experiences on September 11, 2001.