Walter Sweeney
MD, Plastic Surgeon
We are so fortunate that prospective patients are interested in our services and recognize that the wait is very long and the services are expensive. Dr Fisher is very comfortable offering another option in these situations with his associate plastic surgeon, Dr Walter Sweeney.

Read More
Bonnie
Office Director
I have worked for Dr. Garth Fisher during the past 20 years as his office director. I enjoy working with patients and seeing satisfying results. Working and managing a staff of dedicated professionals, many of whom I have known for almost 15 years, has been remarkably rewarding. It has been my privilege and pleasure to participate with Dr. Fisher as the office has evolved from its genesis to a highly sought international practice with a client base from around the world.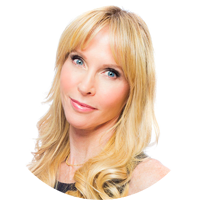 Jodie
RN, Injectable Nurse, Biomedical Skin Treatment Institute
Providing injectable cosmetic services to Dr. Fisher's patient's over the past ten years has been a professional pleasure and a personal treat. Together we have developed the injectable practice and watched it grow into a full service partnership with his surgical practice. The recent association with injectables and laser skin care has enhanced our ability to serve our patients. Dr. Fisher's excellence in surgical restoration provides an uncommon balance to our injectable techniques and offers patients a unique opportunity in the area of enhanced beauty. When I'm not injecting our patients, I am a devoted mother and I volunteer often at my children's school. I enjoy exercise and a wide variety of sports activities.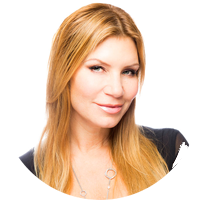 Gisela
Patient Coordinator
Family, animals and nature are most important to me; fitness and music are my passions. I trained for the Olympics in swimming and have also modeled and acted. I met Dr. Fisher while I was a Playboy Bunny in Los Angeles. Years later I began working for him as a Patient Coordinator where I greet patients and book appointments. I have enjoyed my relationship with the office, which is like a large family, for over eleven years. Dr. Fisher is an artist and I am honored to be part of his team for so many years, making everyone that comes to the office more beautiful… what a perfect place to work.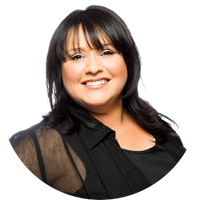 Nicky
Office Nurse
I have been working for Dr. Fisher for 5 years and am looking forward to many more. I have been married for 7 years and am a mother of 2 lovely children ages five and two. Dr. Fisher actually hired me while I was 7 months pregnant with my first baby, as wonderful as Dr. Fisher is. He looked beyond my protuberant belly and saw a promising future for our working relationship. I love working with the office (The Fisher Family). Patients for all of us are top priority and that is what is so wonderful about being here.
Esabelle
CST
I am a Certified Surgical Technologist who specializes in the field of plastic and reconstructive surgery. It has always been my objective to provide the highest quality surgical care with unparalleled patient service. I am an excellent problem solver who works well under pressure and always provides total back-up and support to Dr. Garth Fisher and his surgical team. I have a professional reputation of being a team player with superb people skills while always demonstrating an upbeat, personable and energetic attitude.
Chanel
Patient Coordinator
As the first person our new patients see, we are very lucky to have Chanel as our Patient Coordinator. Having worked at Dr. Fisher's office for over 4 years, she has the knowledge and experience to ensure each patient has a smooth visit and a wonderful overall experience. Further, her compassion is a reflective extension of Dr. Fisher's purpose to provide the highest level of care to each and every patient through our doors.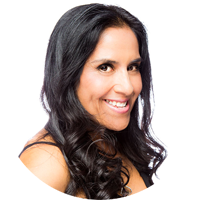 Miluzka
Esthetician
I have known Dr. Fisher and his family for almost ten years. During that time, I always admired his devotion and dedication to both his family and his practice. He then asked me to join his office and I have assisted and participated with the staff of the Biomedical Skin Treatment Institute as well as assumed responsibilities with in-office accounting services. I have two adult sons and thoroughly enjoy spending quality family time and listening to all types of music.
Joan Mayerson
RN
I am a registered nurse with many years of patient care experience. I work as a member of Dr. Fisher's outstanding surgical team to help patients feel comfortable and secure during the operative and recovery experience.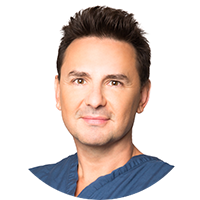 Guillermo Galindo
MD
Hello everyone, my name is Dr Guillermo Galindo. I was selected by Dr Garth Fisher to be his full time dedicated anesthesiologist. I'm a Southern California native and board certified anesthesiologist trained at Cedar Sinai. It is going to be my pleasure & privilege to take care of you as you go through your surgical enhancement procedure with Dr Fisher. Our surgical team is committed to making this a safe, relaxed, and low stress experience for you with amazing results! I look forward to meeting you.
Lilit
Marketing Director & Consultant
We welcome our newest member to the team, Lilit. With a background based solely in business and marketing—and a previous Vice President for a major company—we are proud to have her as our Marketing Director and Consultant for the practice.
Carmen
Aesthetic Consultant
Carmen joins us as our Aesthetic Consultant with an extensive background in the aesthetic surgery field as a Practice Manager responsible for staffing and accreditation of the operating room, public relations, marketing, and patient education. Prior she was in the fashion and beauty industry as a model for Elite and later as a Studio Manager and stylist for an acclaimed fashion photographer. Carmen serves on The Humane Society Legislative Fund Board of Directors which is a heartfelt passion to her.